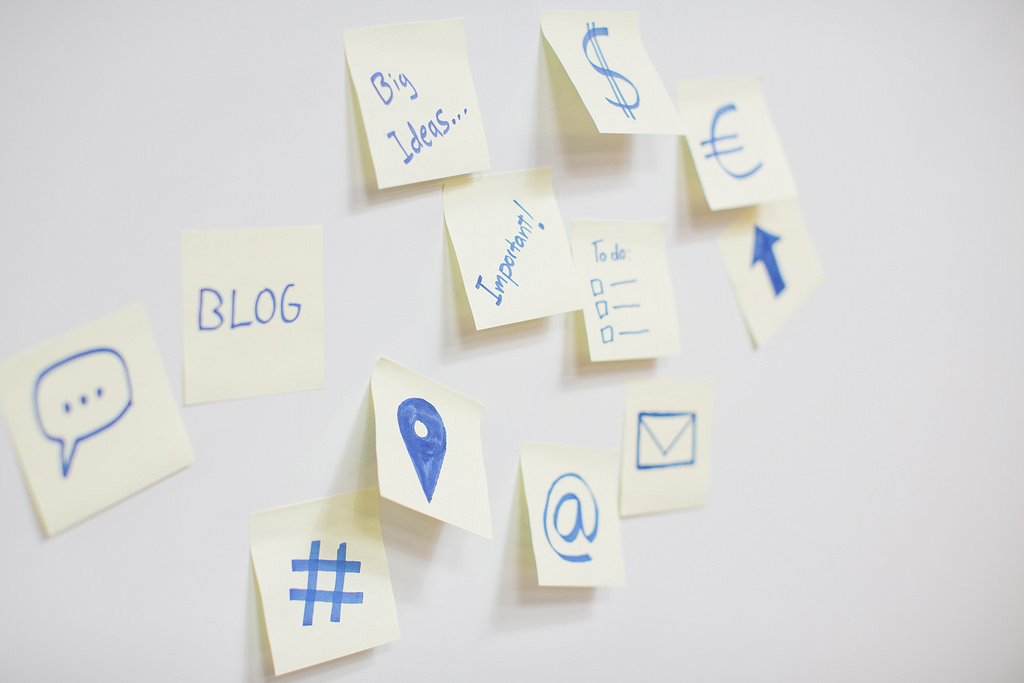 Congratulations! you have your (small) business up and running. The first thing you should do is marketing your business in order to gain new clients. If you have a small budget then you should create an effective marketing strategy that works for you and your business. These are the top 10 great marketing strategies for small budget:
1. On- and Offline Networking
Through on- and offline networking you can build genuine relationships that can provide two significant effects:
Gaining friends whom you can share problems, business advice and successes with.
Gaining friends who will probably be willing to subcontract work to you in building your business and portfolio.
Forums and communities are another great opportunity to network with other small business owners and/or independents. By joining niche forums and communities, you can  build relationship and target your potential clients more efficiently. Plug in your services when possible but do not over do it.
2. Word of Mouth
Word of mouth is still one of the best marketing strategies to get new clients. By providing outstanding services and attention to your current clients, they would like to refer you to their friends and other business connections.
3. Search Engine Marketing
Probably you have noticed the little ads under "Sponser Links" when you search on Google. These are paid ads called Google Adwords. You pay XX amount of money each time someone clicks on your ad. You are allowed to choose the amount you want to pay per click and set a budget. Other search engines like Yahoo and Bing offer similar services.
4. Press Releases
Press Releases are an excellent way to get your business noticed out there. Press releases must have a newsworthy story about your business that you submit to the media, radio, etc. There are also some websites that publish press releases for free.
5. Search Engine Optimization
Optimize your web pages so that search engines like Google, Yahoo and Bing can find you. Search engine optimization (SEO) can increase the chances of potential clients finding you on the internet. Contact a SEO-expert or you can also learn to optimize your web pages yourself.
6. Advertise on Your Car
It is also a great way to market your business. If you drive somewhere and everywhere, people would notice your business's advertisement on it. Make sure that you put only the most important information such as business name, URL and phone number on your advertisement. Too much information is not easy to remember.
7. E-mail Signatures
E-mail signatures are also another great way to market your business. You can advertise your business each time you send, reply or forward an email. If you have several e-mail accounts for your business, you can customize your e-mail signatures depending on which e-mail account you use.
8. Write Blog Articles
Writing blog articles that are related to your target market is another great marketing method. Besides writing for your own business blog, you can submit your articles to other business blogs in order to get some great exposure for your business. Keep your article interesting, make sure to proofread and edit it carefully before submitting it to other business blogs.
9. Offline Marketing
Your business cards, flyers and brochures can all be included in offline marketing strategies. You can have business cards customized with little or no costs. But you can also make your own business cards and flyers right on your computer with the right publishing software.
10. Friends and Relatives Marketing
Ask your friend and relatives to refer you to their acquaintances and business connections by e-mail forwarding, putting a link to your business website on their blog or spreading your business cards (or flyers). You never know who might be needing your services!